Turned part for medical device

Turning of stainless steel and brass parts for medical devices
Operating in the medical industry, we mainly produce parts for medical devices. Our reactivity and our organization enabled us to respond to specific requests from our customers during the Covid crisis.
M

anufacturer of turned parts for ventilators, oxygen therapy, medical gas distribution
We manufacture parts for medical devices such as:
ventilators,
respiratory tract treatments,
flowmeters,
connectors,
oxygen-therapy,
gas distribution.
Examples of machined components from our workshops include:
Valves
Pistons
Adjustment screws
Coupling
Socket
Bushing
Stem
Body
End cap
Base
Guide
Stop valve
Insert
Cartridge
Nut
Our organization and machinery allow us to work with medium and mass production, generally from 25,000 to 500,000 units.
O

ur machinery, matching the medical industry requirements

We have machines capable of machining complex parts that meet the requirements of the medical industry.
M

aterials machined in the medical industry

For the medical sector, we mainly machine stainless steel and brass materials.
Stainless steel medical components
Ferritic
X6Cr17 / 1.4016
X14CrMoS17 / 1.4104
X6CrMoS17 / 1.4105
Austenitic
X8CrNiS18-9 / 1.4305
X6CrNiCu18-9-2 / 1.4570
X2CrNi18-9 / 1.4307
X2CrNiMo17-12-2 / 1.4404
Brass and lead-free brass medical components
CuZn36Pb3 / CW603N
CuZn38Pb2 / CW608N
CuZn39Pb2 / CW612N
CuZn39Pb3 / CW614N
CuZn42 / CW510L
CuZn21Si3P / CW724R
Q

uality management at IVALTECH
Our inspection and metrology workshops are equipped with state-of-the-art equipment guaranteeing an irreproachable quality of our productions.
3D scanner,
Keyence,
Contour measuring machine,
Roundtest,
Tesa-scan,
SPC monitoring,
ATEQ system (leak test).
We also provide a 100% visual inspection using a MANTIS stereomicroscope
Nous assurons également le contrôle visuel 100% sous stéréomicroscope MANTIS.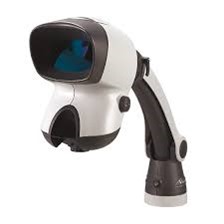 Through our stringently selected local partners, we can also provide you with various finishing operations such as
Surface treatment,
Heat treatment,
Grinding,
Special washing (done in-house),
Unitary storage of your parts, vacuum sealed packaging …