Manufacturer of glow plug bodies for the automotive industry
With a substantial presence within the automotive sector, we have developed considerable expertise in the manufacture of glow plug bodies and their associated connection technology.
These components for glow plugs in diesel vehicles not only guarantee optimal engine ignition, but also ensure better engine operation thereby reducing fuel consumption.
Manufacturer of glow plug bodies for the automotive, truck and agricultural sectors
As a manufacturer of glow plug body sensors for more than 30 years, our expertise is well established by the major players in the industry enabling us to supply our customers internationally.
In order to ensure that we can offer you parts of the highest quality, we have streamlined our internal processes and honed our know-how.
Our constant investing allows us to provide you with the production of plug bodies on modern and highly efficient machinery.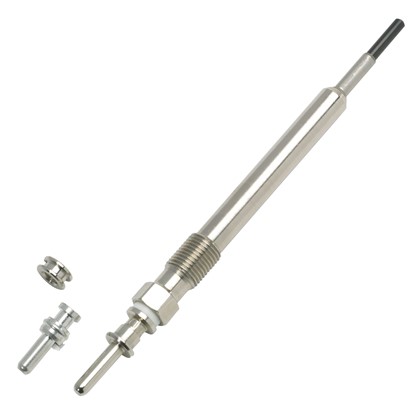 A key specialist in the manufacture of glow plug bodies
Our strengths: 
Expertise acknowledged by our customers
A leading manufacturer: over 200 million plug bodies manufactured over the last 30 years
International delivery: a large-scale exporter's expertise
Optimized processes pguarantee you the

highest quality products

Automated sorting for guaranteed zero PPM
Our expertise in the manufacture of round plugs for ignition systems
Our strengths: 
Expertise acknowledged by our customers
A leading manufacturer: more than 125 million round plugs manufactured over the last 10 years – International delivery: a large-scale exporter's expertise
Optimized processes guarantee you the highest quality products
Automated sorting for guaranteed zero PPM
A variety of treatments to meet the needs of our customers: tinning, nickel plating, silver plating, gold plating…
The types of materials we use in the production of male connectors are
Steel (1.0718 and 1.0737)
Brasss (CW614N, CW608N andCW510L)